Welcome to
Hypnotherapy Newcastle
Hypnotherapy Newcastle is home to award winning
hypnotherapist Joe Mc Anelly, with over 37 years of experience.
5 Star reviews since 1979
"I was really impressed with the help I received from Joe to overcome my problems. I would recommend him to anyone."
"Joe put me at ease from the very start and has helped me overcome my anxiety issues in a short space of time."
"After trying numerous other methods, Hypnotherapy Newcastle was my last hope. Thankfully it worked perfectly for me."
"Who knew that hypnotherapy could be so much fun. I looked forwards to seeing Joe every fortnight. He's changed my life!"
These sessions have proved invaluable to my recovery. I just wish I had access sooner.
To believe I could be a strong willed person again, priceless thanks
Helped me relax, so not always concerned with how I look. Stopped me always thinking about food, result – losing weight.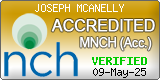 Joseph Mc Anelly of Hypnotherapy Newcastle, has spent most of his working life dedicated to assisting people in one form or another.
Around 38 years ago he discovered hypnotherapy. At first, perhaps like you, he was very sceptical of anything that could be achieved by using hypnosis. Nevertheless, he started to use it and achieved profound changes in his own life. He chose from that moment, to study and practice how to use hypnotherapy to help others achieve similar goals.
Hypnotherapy Newcastle was then born and for the last 37 years, Joe has successfully worked with people. Helping them change, alter, or come to terms with their feelings reactions and habits. All through the power of hypnotherapy.
Joe can help with many problems which he can help you with as a hypnotherapist, such as anger management, anxiety, confidence, depression, feeling low, phobias, public speaking, smoking, stress, weight loss, panic attacks, drug and alcohol abuse, flying and so much more.
How can we help you at Hypnotherapy Newcastle
Contact Us
You can call us, eMail us or use the contact form on our website if you want to take advantage of hypnosis. All you need to do is contact us and tell us a little about how you need our help. If you prefer you can use our online booking form to book your first appointment right now.
Set a date
We'll let you know when we're available, at a time that suits you too. Then we can book our appointment and start the ball rolling.
Start the process
Come to our appointment, meet Joe and start your journey to the new you. If you have any questions or concerns don't hesitate to speak to us.
Our hypnotherapist services cover Newcastle, Jesmond, Gosforth, Westerhope, Ponteland, West Newcastle and virtually all of the North East. You can come to either of our surgeries, in either the centre of Newcastle City Centre or Westerhope.
Contact us now for your hypnotherapy
FREE CONSULTATION
with hypnotherapist Joe Mc Anelly